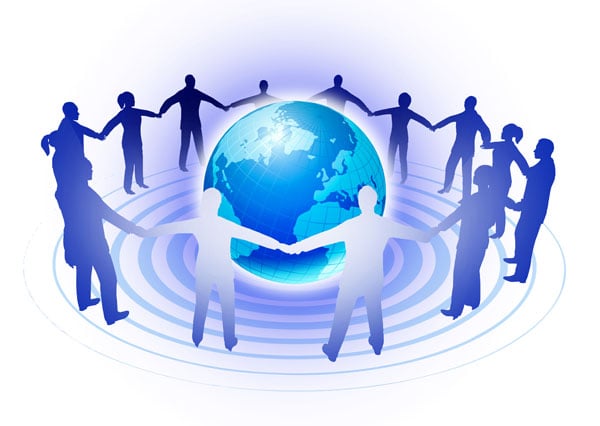 For immediate release, May 23rd 2016 – Kudos has commenced a society pilot designed to develop tools and services to help societies support member outreach and identify membership growth opportunities. The pilot is being undertaken with Wiley, Taylor & Francis Group, the American Society for Microbiology and the European Society of Cardiology. The development of Kudos for Societies and Members is also supported by a grant from Innovate UK.
Through this pilot, societies will be able to track, evaluate and amplify the collective output of their membership communities. New features under development include tools to showcase member publications based on a range of metrics, tools for membership prospecting, and benchmarking of member outreach and publication performance.
"As the leading society publisher, it was natural that we would want to support this pilot," said Andy Robinson, Senior Vice President & Managing Director, Society Services at Wiley. "We're always looking for ways to assist our society partners with growing impact for their organizations, publications and members and we see huge value in helping them connect with and benefit from new industry initiatives, such as Kudos."
"We're delighted to support this pilot", commented Leon-Heward Mills, Global Publishing Director, Taylor & Francis Group. "As as foundation partner for Kudos, with an expanding society services program, we are committed to taking a leading role in helping the societies we work with support and grow their membership."
"We're aware that our members are now using a variety of professional and social networking sites for sharing content and making connections," said John Meyers, Director of Membership Services for the American Society for Microbiology. "Kudos offers us an opportunity to explore increasing visibility for both of these activities and track the extended networks of our members that we simply wouldn't have otherwise – we look forward to testing new intelligence that we can translate into membership engagement and growth opportunities."
"We've been a supporter of Kudos since its earliest inception," added Michael Alexander, Head of Publications at the European Society of Cardiology. "Our members are faced with many challenges, part of which is adapting to a complex new environment through which they can share information about their work, grow their professional networks, and build their careers. The new services that Kudos is looking to develop for societies are a great fit with our ambition to provide support to our author members in navigating their way through the vast array of new outreach channels available to them."
Kudos is currently seeking Beta participants for Kudos for Societies and Members – a second phase of development that will follow the pilot later this year. For further information, please contact: Jason@growkudos.com.
-- ENDS --
Contact:
Charlie Rapple
charlie.a.rapple@growkudos.com
+44 1865 875021