In August, we launched our first campaign (#mobilizeresearch) to encourage people to explore the positive effects of communicating about research online, especially when trying to increase readership among a broader audience.
The campaign so far has been a great success, with many more researchers talking about their work online and benefiting from more readers as a result: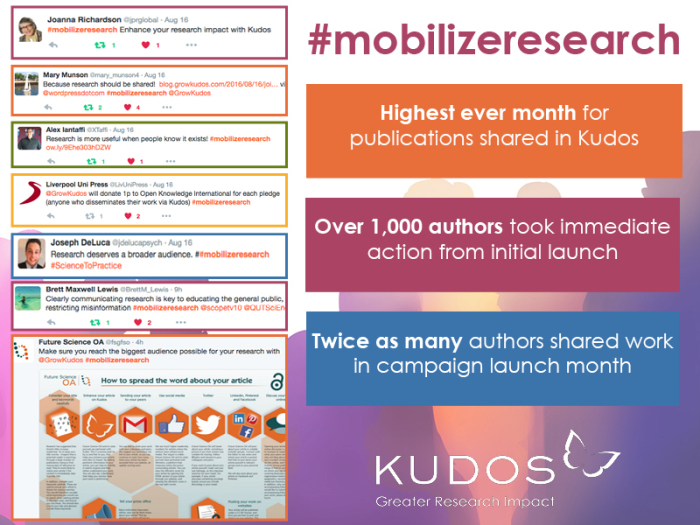 Remember, for every share and use of the campaign hashtag (#mobilizeresearch) we will donate a penny to Open Knowledge International.
The sooner you act, the more we donate – start sharing now!
Find out more about this campaign here.