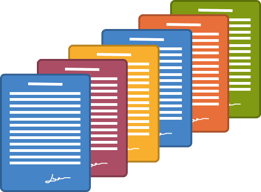 For immediate release, September 5th, 2017 –– Kudos (www.growkudos.com), the award-winning service for maximizing the reach and impact of research publications, has announced the latest publishers and societies to join its service:
"We are excited to partner with Kudos to provide daily post-publication assistance to our authors so that together we can best drive article performance. Our authors and members have been using Kudos since it launched, thanks to the integration between Kudos and our publisher, Wiley, and now they will benefit from additional service enhancement from the Society," says Katie Duffy, Director of Publications at the American Society for Bone and Mineral Research.
If you'd like to join the growing list of publishers, societies and institutions working with Kudos to better amplify, support and learn from researchers' communications around their work, please let us know – particularly if you'd like to meet at one of the following forthcoming events:
-- ENDS --
Contact:
Charlie Rapple
charlie.a.rapple@growkudos.com
+44 1865 872527
About Kudos
Over 170,000 researchers have signed up to use Kudos' free platform for managing communications around their publications – across multiple publishers and tools. They explain work in plain language and generate trackable links for sharing via email, web and social networks; these enable communications to be directly mapped against views, downloads, altmetrics and citations. Kudos thereby provides researchers, and their publishers and institutions, with a rich understanding of which channels and activities are most effective for broadening reach and impact. Kudos has over 85 publisher customers around the world, including Wiley, Taylor & Francis, SAGE, the American Society for Microbiology and the Association for Computing Machinery. Recent analysis of Kudos data indicates that growth in full text downloads on the publisher site is 23% higher when the Kudos toolkit is used. Kudos was named Best New End User Product at the 2014 Charleston Advisor Readers' Choice Awards and won the 2015 ALPSP Award for Innovation in Publishing. It has been named in Outsell's "Ten to Watch" for three consecutive years.