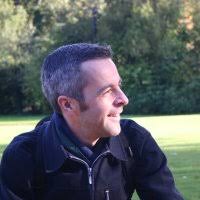 For immediate release, September 8th, 2017 –– Kudos (www.growkudos.com), the award-winning service for maximizing the reach and impact of research publications, is delighted to announce the appointment of Peter Shelley as Head of Business Development. Peter has substantial experience of the scholarly information sector including international sales roles at Bowker and ProQuest, and board-level executive roles at Emerald Group Publishing.
At Kudos, Peter will take responsibility for the company's continued growth from its current base of more than one hundred publisher, society, institutional and corporate clients. "Creating a market for a service such as Kudos takes a particular skill set, from relationship building to technological literacy, as well as expertise in the regional characteristics of a global market," says Charlie Rapple, Sales & Marketing Director and co-founder of Kudos. "Peter's experience of launching new services and building up an international sales presence is a great fit for Kudos at this exciting moment in our development."
"The Kudos team has a fantastic profile in the scholarly information community, and an exciting vision for helping drive the performance of research," adds Peter Shelley. "I'm thrilled to be joining them at the cutting edge of research communications."
Peter will attend next month's Frankfurt Book Fair, STM Frankfurt Conference and ISMTE European Conference. Peter can be contacted at peter@growkudos.com.
-- ENDS --
Contact:
Charlie Rapple
charlie.a.rapple@growkudos.com
+44 1865 872527
About Kudos
Over 170,000 researchers have signed up to use Kudos' free platform for managing communications around their publications – across multiple publishers and tools. They explain work in plain language and generate trackable links for sharing via email, web and social networks; these enable communications to be directly mapped against views, downloads, altmetrics and citations. Kudos thereby provides researchers, and their publishers and institutions, with a rich understanding of which channels and activities are most effective for broadening reach and impact. Kudos has over 85 publisher customers around the world, including Wiley, Taylor & Francis, SAGE, the American Society for Microbiology and the Association for Computing Machinery. Recent analysis of Kudos data indicates that growth in full text downloads on the publisher site is 23% higher when the Kudos toolkit is used. Kudos was named Best New End User Product at the 2014 Charleston Advisor Readers' Choice Awards and won the 2015 ALPSP Award for Innovation in Publishing. It has been named in Outsell's "Ten to Watch" for three consecutive years.