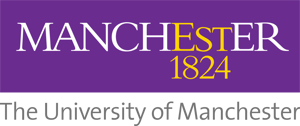 For immediate release, November 21st, 2017 –– Kudos, the award-winning service for maximizing the reach and impact of research publications, has announced that the University of Manchester is the latest institution to sign up for Kudos for Institutions, which provides research tools and intelligence to help universities maximize dissemination of research.
Kudos is part of the University of Manchester Library's "Beyond Compliance" initiative, which is exploring the feasibility of supporting authors beyond fulfilling the basic dissemination requirements expected by research funders, by implementing proactive, best-of-breed approaches to creating, broadening and tracking research impact.
"We undertook a trial of Kudos as part of their Jisc agreement, and were really pleased to see tangible, meaningful results even during that short period," comments Scott Taylor, Research Services Librarian at the University of Manchester. "Kudos has great potential for helping our academics reach a broader audience, and we're looking forward to integrating it further into our support services and systems."
"I've been using Kudos for just over a year," adds Dr Chris Parker, Lecturer in Computer-Aided Design at the University of Manchester. "I get more traffic to my work through Kudos than ResearchGate, so I'm happy to hear that my University will now have access to tools and data that will help them learn from and support my efforts."
"Manchester is a high-ranking university with some world-famous research, and their scholarly communications strategies and choices have international influence," says Charlie Rapple, Sales & Marketing Director and co-founder of Kudos. "We're absolutely delighted to be partnering with them to help increase the visibility of work being undertaken at the University, particularly as we are already working with Manchester University Press."
By channeling researchers' communications about their work through a central system, and mapping these actions against a range of metrics, Kudos provides institutions with deep, actionable insight into the most effective ways to increase publication impact. Its reports and tools uniquely enable institutions to understand, amplify and support researchers' efforts to improve the performance of their work. The system currently has over 180,000 users across more than 10,000 institutions, and is growing by approximately 1,000 users per week. To find out the number of Kudos users at your institution, please contact Peter Shelley (peter@growkudos.com).
-- ENDS --
Contact:
Charlie Rapple
charlie.a.rapple@growkudos.com
+44 1865 872527
About Kudos
180,000 researchers have signed up to use Kudos' free platform for managing communications around their publications – across multiple publishers and tools. They explain work in plain language and generate trackable links for sharing via email, web and social networks; these enable communications to be directly mapped against views, downloads, altmetrics and citations. Kudos thereby provides researchers, and their publishers and institutions, with a rich understanding of which channels and activities are most effective for broadening reach and impact. Kudos has over 100 publisher, institutional, society and corporate customers around the world. Recent analysis of Kudos data indicates that growth in full text downloads on the publisher site is 23% higher when the Kudos toolkit is used. Kudos was named Best New End User Product at the 2014 Charleston Advisor Readers' Choice Awards and won the 2015 ALPSP Award for Innovation in Publishing. It has been named in Outsell's "Ten to Watch" for three consecutive years and was voted one of the Top 3 emerging companies in the global information industry at Outsell's Signature Event in 2017. To find out more about Kudos, visit www.growkudos.com