Here at Kudos we help researchers communicate work more effectively and accelerate its positive impact in the world, so we thought that it was about time that we did the same for our software engineering work. Over the years our engineering team has ingested the collective wisdom of thousands of other software engineers, and we appreciate that. A lot. Now it's time for us to pay it forward and hopefully make our own positive impact in the world.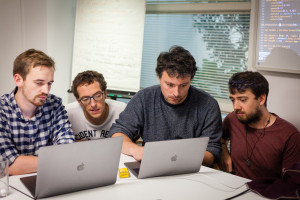 Introducing the Kudos Engineering blog, a place where we can dive into the technical details of the technology used to build Kudos. Our intention is to journal the technical problems we've encountered, the solutions we've decided upon, the lessons we've learnt and anything else we think that someone else might find useful. So if you are interested in the world of software, or maybe are even just inquisitive about the work that goes on behind the scenes, then please have a read. We hope that you enjoy it / find it useful / it saves you a day's worth of frustration / provides inspiration.
If you like what you read and think you could contribute to our team at Kudos, then take a look at our careers page to see what job vacancies we currently have open.