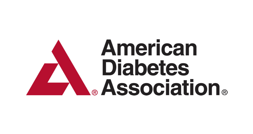 Oxford, UK and Arlington, VA. February 4th, 2020. Kudos, the award-winning service for accelerating research impact through strategic communications management, is delighted to announce a new three-year partnership with the American Diabetes Association (ADA) – a global leader in the provision of emerging diabetes knowledge.
Through this partnership, Kudos will provide ADA's authors with a platform to engage broad audiences with their publications, helping improve and accelerate understanding of frontline diabetes research. The Kudos service will be integrated into ADA's author workflow, making it as simple as possible for authors to explain and share their latest articles, and providing the ADA with a comprehensive overview of article usage, altmetric, and author behavioural data – all together in a single dashboard.
"At ADA, we pride ourselves on providing the very best service and support to our community," said Christian Kohler, Associate Publisher at the ADA. "Kudos is a natural extension to this. We're particularly excited by the potential to help our authors reach audiences outside of academia. There is huge job to be done to get critical new research findings into the hands of policy makers, patients, and the public. Kudos is now part of our toolkit for working towards this goal, and progressing our mission to prevent and cure diabetes."
"Kudos was founded to help connect people with research," said Melinda Kenneway, CEO of Kudos. "Diabetes is a topic of huge public interest and one where small improvements in awareness and understanding of the latest research has the potential in aggregate to be of significant benefit. We're delighted to enter this new partnership and to be strengthening our collaborations with some of the most prestigious societies in North America."
— ENDS —
Contact:
Charlie Rapple
charlie.a.rapple@growkudos.com
+44 1865 872527
About Kudos
350,000 researchers have signed up to use Kudos' services for accelerating and broadening research impact. The company's toolkits help to showcase research to broader audiences, and provide guidance and insight around the channels and activities that are most effective for reaching and engaging target audiences. Kudos collaborates with publishers, universities, societies and corporations around the world, and has won a range of awards including the 2015 ALPSP Award for Innovation in Publishing. To find out more about Kudos, visit www.growkudos.com
About the American Diabetes Association
Every day more than 4,000 people are newly diagnosed with diabetes in America. Nearly 115 million Americans have diabetes or prediabetes and are striving to manage their lives while living with the disease. The American Diabetes Association (ADA) is the nation's leading voluntary health organization fighting to bend the curve on the diabetes epidemic and help people living with diabetes thrive. For nearly 80 years the ADA has been driving discovery and research to treat, manage and prevent diabetes, while working relentlessly for a cure. We help people with diabetes thrive by fighting for their rights and developing programs, advocacy and education designed to improve their quality of life. Diabetes has brought us together. What we do next will make us Connected for Life. To learn more or to get involved, visit us at diabetes.org or call 1-800-DIABETES (1-800-342-2383). Join the fight with us on Facebook (American Diabetes Association), Twitter (@AmDiabetesAssn) and Instagram (@AmDiabetesAssn).
About ADA Journals
The American Diabetes Association publishes the premier scientific and medical publications dedicated to diabetes research, care, prevention, and treatment. These include Diabetes, ADA's flagship research journal devoted to the physiology and pathophysiology of diabetes; Diabetes Care, the highest-ranked journal for clinical diabetes research; Clinical Diabetes, ADA's journal for primary care providers and professionals involved in the care of people with diabetes; and Diabetes Spectrum, ADA's journal for diabetes care educators and professionals who counsel and help patients manage their diabetes. More information about ADA's scientific and medical journals can be found at diabetesjournals.org.