"Brave New World is well timed to provide critical insights into how publishers will need to respond to the pandemic."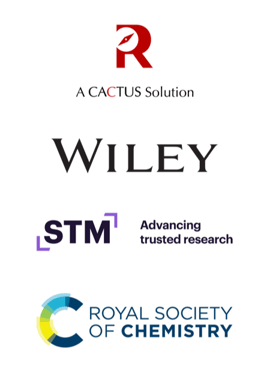 Kudos, the award-winning service for broadening research impact, has today provided an update on sponsors for its Brave New World research project, which will provide publishers, societies and providers of related services with vital insights to shape strategies for 2021 and beyond. The study will use desk research, teleinterviews and surveys to reveal the implications of COVID-19 for research funding policy, university budgets and practices, and researchers' workload and workflows.
The project's newest headline sponsors are Cactus Communications, Wiley and STM, who join the Royal Society of Chemistry and Kudos in steering the project's scope and direction. Other research partners include the American Chemical Society, American Society for Microbiology and BMJ.
"For some years now, at CACTUS, we have been expanding our scope of services and products for researchers, and as part of this initiative, this year we introduced R – researcher.life – an ecosystem of tools, solutions and support that aims to, not only, enable the researcher with intuitive technology for greater speed in research and publication but also equip them with their learning and development requirements for improved performance in academia," comments Dina Mukherjee, Marketing Director at Cactus Communications. "Brave New World is a timely project that will complement our own market intelligence, capture how the market is shifting, and shape our continued market and product development efforts."
"Wiley has a 360-degree role in the information sector, supporting researchers as well as societies and professionals. We understand how these stakeholders are impacted by environmental drivers, such as changes in funders' priorities, policies and processes, and the Brave New World study is one of many sources of insight that we will use to shape our publishing services and support for the research community in 2021 and beyond," says Shari Hofer, SVP of Marketing at Wiley.
"STM's role in supporting the academic publishing sector means we always need to be up to speed with the latest issues, but this need is particularly acute in the case of COVID-19, which potentially represents the biggest disruption to our sector for a generation," says Matt McKay, Director of Communication at STM. "Brave New World is well timed to provide us with critical insights into how the pandemic will affect research funding and dissemination, and how publishers will need to respond."
Some sponsor seats are still available; potential project partners are invited to register their interest as soon as possible by contacting colin.caveney@growkudos.com.
— ENDS —
Contact:
Charlie Rapple
charlie.a.rapple@growkudos.com
+44 1865 872527
About Kudos
Over 350,000 researchers have signed up to use Kudos' services for accelerating and broadening research impact. The company's toolkits help to showcase research to broader audiences, and provides researchers, research organizations and publishers with guidance and insight around the channels and activities that are most effective for reaching and engaging target audiences. To find out more about Kudos, visit www.growkudos.com