You want your research to make a difference. To influence policy makers, to be picked up in the media, to be applied by industry, by educators, by practitioners, by the general public. Achieving this level of research influence and impact requires effective communication. By telling the Story of your research on Kudos, you benefit from our expertise – read on to find out how we promote the Stories you write.
Global Research Showcase
Once you've written your article Story, we'll promote it through our Global Research Showcase. Thousands of people explore our Showcases every day – other researchers, members of the public, the media, policy makers, industry and more.
Unlike other research websites, our Showcases are specifically designed to appeal to broad audiences. We want to make exploring science feel more familiar and comfortable, so we've adopted the 'tile' layout common to news websites, and we use lots of imagery to bring pages to life.
---
"I was blown away by just how cool and easy to follow [Kudos Showcases] were. It really pulled me into the topics and made me want to keep on reading and learning." – Justin Hoenke, Library Director, Gardiner Public Library, Maine, USA
---

Promotion on our homepage
We feature a revolving selection of Stories on our
homepage
, which is visited by thousands of people every day. Be sure to visit regularly and see if your research has been given this honour.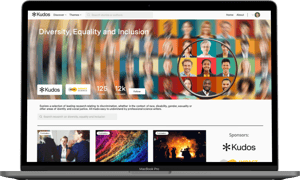 Many people visit our site to explore a specific topic, such as climate change or artificial intelligence. We regularly set up curated Showcases to bring together a range of Stories for a particularly topic or subject area. If your research is relevant to one of our topics, we may promote it through one of our topical Showcases as well as through our Global Research Showcase.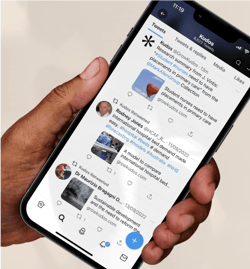 When our premium members add Stories on Kudos, we promote these with posts on our Twitter, Facebook and LinkedIn networks. We incorporate relevant hashtags and images to help your Stories appear in front of a wider audiences. Follow us so you can keep an eye out for your research:
---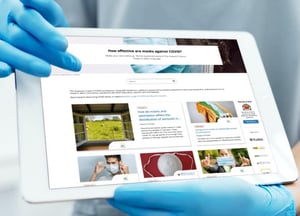 Like most website providers, we make sure our pages are coded in a way that will make them appear as near as possible to the top of search engine results pages. This is called Search Engine Optimization or SEO.
But as research communication professionals, we go beyond this. We also do Search Engine Marketing (SEM) to help people find research Stories about trending news topics.
Stories created in Kudos are licensed under a Creative Commons CC-BY licence. This enables us to share copies of Stories to other platforms who can then help to promote them. We have a wide range of partners using our syndication "widgets", including publishers and universities, and services like Europe PubMedCentral. We also have a unique tool called "Shareable PDF" which helps you promote your Story in sites like ResearchGate and Academia.