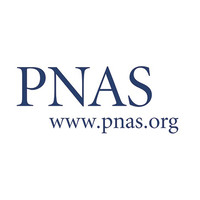 Oxford, UK, and Washington, DC. February 11, 2020. Kudos, the award-winning service for accelerating research impact through strategic communications management, announces a new partnership with the Proceedings of the National Academy of Sciences (PNAS)—one of the world's most-cited and comprehensive multidisciplinary scientific journals, publishing more than 3,200 research papers annually.
Kudos and PNAS share a common vision that authors need support in optimizing the visibility and reach of their research publications. But authors often lack the skills and knowledge to do this effectively. Through the Kudos article-sharing toolkit, PNAS authors will now be supported in explaining the significance of their work and leveraging a range of sites and platforms to broaden their readership. Authors will also benefit from easy copyright-compliant sharing of the Kudos summary PDF on sites like ResearchGate—helping authors and PNAS track comparative effectiveness data across Scholarly Collaboration Networks.
Through the Kudos dashboard, PNAS gains access to deeper knowledge about their authors and their publishing activities and networks, together with a rich behavioral dataset to help track trends in researcher sharing and communication activities.
"We can see our authors' needs changing as the environment for funding becomes ever more competitive," said PNAS Marketing Analyst Kirsten Ronald. "In particular, it's a growing requirement for researchers to demonstrate broader outreach and impact. We're deeply invested in providing our authors with the tools they need to be successful, and Kudos helps us monitor trends and respond to our community's changing behaviors."
"We're delighted that PNAS has joined our growing portfolio of prestigious society publishers based in North America," said Colin Caveney, Head of Business Development at Kudos. "We're looking forward to working closely with PNAS to help them continue to develop market-leading author services."
— ENDS —
Contact:
Charlie Rapple
charlie.a.rapple@growkudos.com
+44 1865 872527
About Kudos
350,000 researchers have signed up to use Kudos' services for accelerating and broadening research impact. The company's toolkits help to showcase research to broader audiences and provide guidance and insight around the channels and activities that are most effective for reaching and engaging target audiences. Kudos collaborates with publishers, universities, societies, and corporations around the world and has won a range of awards including the 2015 ALPSP Award for Innovation in Publishing. To find out more about Kudos, visit www.growkudos.com
About PNAS
The Proceedings of the National Academy of Sciences (PNAS) has been at the forefront of scientific research for over a century. Established in 1914 as the official journal of the US National Academy of Sciences (NAS), PNAS is now one of the largest and most-cited multidisciplinary scientific journals in the world, with a global readership and more than 3,200 research articles published annually.
PNAS is edited by members of the NAS, a private, nonprofit society of distinguished scholars. Scientists are elected by their peers to membership in the NAS for outstanding contributions to research. Nearly 500 members of the NAS have won Nobel Prizes. The NAS is committed to furthering science in America, and its members are active contributors to the international scientific community.
To find out more about PNAS, visit www.pnas.org.