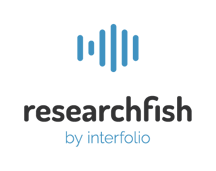 researchfish, the leading provider of technology for tracking research and evidencing impact, and Kudos, the award-winning service for maximizing potential impact of research, have today announced a new partnership. The new initiative will benefit researchers, institutions and funders by broadening engagement with research among diverse audiences, within and outside of academia.
researchfish collects and enriches data for research outcomes linked to specific funder awards. This data is crucial for demonstrating the reach and impact of research beyond traditional measures such as publications and citations; although those remain important outcomes of research projects, it is vital that they are considered alongside other outcomes that provide a richer, fuller picture of the influence of research projects, those leading them, their institutions, and their funders.
Kudos provides tools and services for the research community to showcase projects and initiatives. The Kudos platform links together a wide range of outputs to tell research stories more effectively, and in accessible language that can be understood by broad audiences – from the media to policy makers, industry and educators.
Through this new partnership, Kudos will build showcases based on researchfish data. These attractive and powerful portals will help funders and universities to bring valuable information to the attention of a worldwide audience. Visibility and reach is further enhanced by the inbuilt sharing and dissemination tools that Kudos Pro provides, together with comprehensive reporting on resulting engagement and impact.
"Linking those that produce research with those that can apply it is increasingly being seen as the key to accelerating impact," commented Melinda Kenneway, CEO of Kudos. "This in turn builds reputation for researchers, and for their funders and institutions. I'm delighted that through this new partnership we can provide an end-to-end solution for research organizations wanting both to increase the visibility and impact of their research, and to provide comprehensive evidence of their achievements."
"We're excited to launch this joint initiative," continued Sean Newell. "By combining researchfish with the added functionality brought by Kudos, funders, universities and researchers are able to disseminate and promote impact data to a wider audience for both high-profile activities and outputs, as well as lesser known hidden treasures within a research project."
More information is available on the researchfish blog or you can watch our video.

-- ENDS –
Contact: Charlie Rapple, charlie.a.rapple@growkudos.com, +44 1865 872527

About Kudos
Over 360,000 researchers use Kudos cloud-based services to tell the story of their research, showcase their work to broad audiences within and outside of academia, plan and action communication plans, and track and report on their resulting reach and engagement. Kudos provides researchers, research organizations and publishers with guidance and insight around the channels and activities that are most effective for reaching and engaging target audiences. www.growkudos.com
About researchfish
We enable research community to gather good quality, structured, rich data to advocate the impact of research, provide robust and comprehensive evidence for impact evaluations, and to collaborate with others, while minimising reporting and administrative burdens. In August 2019, researchfish joined Interfolio, a company that provides software to help universities streamline their processes for academic hiring, review, promotion, and scholarly activity tracking. Together researchfish and Interfolio provide global, comprehensive researcher information systems, supporting unprecedented insights into the advancement of research and teaching.