For immediate release – July 11th, 2023 – Kudos, the platform for showcasing research, and Impact Science, a brand of Cactus Communications, have announced the foundation sponsors for the Sustainable Development Knowledge Cooperative. The Royal Society of Chemistry and the American Society of Civil Engineers will work with Kudos to map content against the Sustainable Development Goals (SDGs), explain it in plain language, and promote it to broader audiences. This accelerates society's progress towards achieving the SDGs by helping more people find, understand, and act on the recommendations of relevant research.
---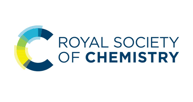 "The chemical sciences are vital to society's ability to help meet the challenges set by the sustainable development goals," says Harp Minhas, Publisher & SDG Representative at the Royal Society of Chemistry. "As a leading society and publisher, it's important that we lead in showing how chemical science solves sustainability challenges, not only in terms of advancing research, but also by influencing the actions of individuals and strategy and policy professionals worldwide. The Sustainable Development Knowledge Cooperative is an important route for us to communicate this to a global audience. "
---

"As a signatory to the SDG Publishers Compact, ASCE is committed not only to taking in-house actions that support the Goals, but also to breaking down the barrier between SDG research — and the audiences that need to act on it," says Leslie Connelly, Director, Publications Marketing at American Society of Civil Engineers. "The Kudos SDG initiative is a great way for us to deliver on that commitment, tapping into Kudos' expertise in getting content in front of broad audiences including policy makers, educators, and the wider public."
— ENDS —
About Kudos
Kudos (growkudos.com) is the platform for showcasing research, helping more people find, understand and use it. Over 450,000 researchers use Kudos to bring science to life through the power of storytelling. Kudos is the only toolkit designed specifically to drive research communications, engagement and impact, helping researchers cross boundaries, achieve more influence, and gain more recognition.
About Impact Science
Impact Science is a part of Cactus Communications (CACTUS), a science communication and technology company. With over 20 years of experience in helping researchers all over the world overcome publication barriers, we have an in-depth understanding of the research landscape and what's needed to help research make an impact. Impact Science offers solutions for science dissemination and engagement with peers, public, and policymakers for wider research outreach. We work with publishers, academic societies, universities and research institutes, and life science organizations, distil and present their breakthroughs, and disseminate it across platforms. To find out more about Impact Science, visit www.impact.science/.
Find out more about delivering on your commitment to the Sustainable Development Goals.
For more information on pricing.
For any enquiries contact: colin.caveney@growkudos.com