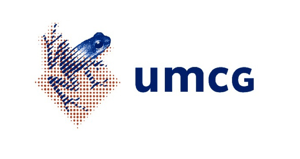 Pandemic drives change in how research is communicated - Kudos Pro recognized as helping accelerate communications and broaden reach
Kudos, the award-winning service for accelerating research impact through strategic communications management, has today announced that the University Medical Center Groningen (UMCG) has adopted Kudos Pro to accelerate communication of its COVID-19 research. UMCG is one of the largest hospitals in the Netherlands, with over 10,000 employees providing patient care, delivering medical education and performing cutting-edge scientific research.
Kudos Pro is a recently launched research communication platform, designed both to accelerate visibility of research from earlier stages in the research process, and to reach broader audiences such as journalists, government, educators and industry. It provides researchers and research managers with templates to create quick and easy research profile pages for different target audiences. Kudos provides a showcase to help distribute these briefings. The platform also provides tools to plan, manage and measure different communications activities to ensure limited communication resource and budget are used as efficiently and effectively as possible.
"At this critical time, we need to communicate UMCG's COVID-19 research more rapidly, and reach a broader audience," says Anja Smykowski, Research Support: Funding Co-ordinator at UMCG. "With our researchers already under great time pressure, we needed a tool that was super intuitive and easy to use – and also something that supported collaboration so that members of our research support team could undertake as much work as possible on behalf of researchers. Kudos Pro provides exactly the capabilities that we need and we are pleased at how quickly we have been able to take advantage of these ground-breaking tools for research communication."
"The current pandemic is proving to be a catalyst for change in how research is communicated," adds Melinda Kenneway, CEO of Kudos. "In some fields, there has been a culture of 'not trumpeting your own research', but this is going by the wayside in a climate where the media, government and public are all pro-actively seeking out the latest and best science. Kudos has been designed from the ground up to guide researchers through the process of communicating their work in a timely, targeted and effective way. We are proud to have a role in helping maximize the reach and impact of vital COVID-19 research."
The first COVID-19 research projects to be communicated by UMCG using Kudos Pro can be explored here. Kudos is currently offering free trials for researchers and groups to explore how Kudos Pro could help them continue to communicate during lockdown. For more information, visit info.growkudos.com/kudos-pro.
— ENDS —
Contact:
Charlie Rapple
charlie.a.rapple@growkudos.com
+44 1865 872527
About Kudos
Over 350,000 researchers have signed up to use Kudos' services for accelerating and broadening research impact. The company's toolkits help to showcase research to broader audiences, and provides researchers, research organizations and publishers with guidance and insight around the channels and activities that are most effective for reaching and engaging target audiences. To find out more about Kudos, visit www.growkudos.com