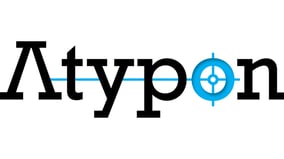 October 20, 2016—SANTA CLARA, US & OXFORDSHIRE, UK—Atypon's Literatum, the industry's most widely used online publishing platform, now provides the benefits of its new integration with Kudos, the web-based service that maximises the discoverability of journal articles and other academic content. The integration includes a special enhancement to Kudos to facilitate data loading from Literatum.
By giving authors tools to easily distribute their articles via social media channels, increase their articles' visibility, and track the resulting usage, Kudos deepens engagement with a publisher's content, allows publishers to fine-tune their marketing strategies, and increases site traffic, readership, and journal impact. Kudos also enables publishers to identify high-interest content and benchmark its performance against a wide range of metrics.
Atypon publishers that use the Kudos service can set up an automated Kudos feed to deposit article XML metadata directly from Literatum. The integration will be extended soon to include metadata transfer for eBooks and the provision of usage data from Literatum to Kudos, which will help authors understand how their communications efforts increase their readership.
"We're delighted to be working on a project that benefits the Literatum platform and enhances the services Kudos provides," said David Sommer, Kudos co-founder and product director. "Kudos maximises visibility and usage of full-text publications on publisher websites, including those by Atypon; integrating with Literatum enhances our service both for our mutual publisher clients, and for the many thousands of researchers who publish books and articles with them.
Page Builder, Literatum's drag-and-drop website creation tool, lets publishers easily add a Kudos widget to their article pages. The author's plain-language summary is then displayed alongside the article abstract on the publisher's site, increasing the article's discoverability and making it easier to understand. Publishers who have added the widget include Emerald Group Publishing and Liverpool University Press.
"Kudos integration with Literatum enhances the platform's support of Active Publishing, Atypon's strategy for increasing readership and revenues through modern publication websites with engaging, relevant content," said Georgics Papadopoulos, Atypon's founder and CEO. "The data provided by Kudos will allow our customers to continually optimise their editorial and marketing strategies."
Twenty-five percent of Kudos's customer base of 71 publishers are Atypon clients, and Kudos is already in use by several Atypon customers, including the American Institute of Aeronautics and Astronautics (AIAA), MIT Press, and Taylor & Francis. Another five are expected to begin using the link between the two platforms in the coming months.
--ENDS--
About Kudos
110,000 researchers have signed up to use Kudos' free platform for managing communications around their publications – across multiple publishers and tools. They explain work in plain language and generate trackable links for sharing via email, web and social networks; these enable communications to be directly mapped against views, downloads, altmetrics and citations. Kudos thereby provides researchers, and their publishers and institutions, with a rich understanding of which channels and activities are most effective for broadening reach and impact. Kudos has 70 publisher customers around the world, including Wiley, Taylor & Francis, Cambridge University Press, the Royal Society and the American Academy for the Advancement of Science. Institutional customers include the University of Huddersfield, Carnegie Mellon University and ETH Zürich. Recent analysis of Kudos data indicates that full text downloads on the publisher site are 23% higher when the Kudos toolkit is used. Kudos was named Best New End User Product at the 2014 Charleston Advisor Readers' Choice Awards and won the 2015 ALPSP Award for Innovation in Publishing. It has been named in Outsell's "Ten to Watch" for two consecutive years.
About Atypon
Atypon develops software essential to online publishers. Literature, our publishing platform, provides easy-to-use tools and automated technologies for presenting, marketing, and selling online publications. Literature websites increase readership and revenues by delivering engaging reading experiences that convert visitors to subscribers. Atypon hosts over 24 million articles and 10,700 journals for more than 1,400 societies and publishers. Atypon develops software essential to the business of online publishing. Literature, our publishing platform, provides easy-to-use tools and automated technologies that free publishers to focus on content—not technology—putting them in control of the presentation, marketing, and sale of their online publications. Literature is engineered for Active Publishing, Atypon's strategy for increasing readership, revenues, and impact by providing engaging, personalised reading experiences that convert website visitors into subscribers. Literature is home to more over 24 million articles and 10,700 journals for over 1,400 societies and publishers. Our customers include Elsevier, The New England Journal of Medicine, the University of Chicago Press, and SAGE.