Our recently launched "Test your research impact muscles" game contains a wealth of suggestions for how you can build your knowledge of research impact and put this into practice. Here is a summary to help you take action: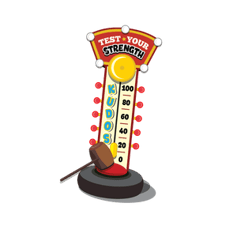 Talk to your supervisor, colleagues and research support staff in your library or faculty to understand more about how new measures of research impact arefocusing on the performance of individual articles and books, and how this shift might affect you.
Discuss with colleagues new metrics such as altmetrics, citation distributions and publication views and downloads, to increase your understandingofhowyour work is being evaluated.
Consider how to help maximize the visibility of your work. Try building up your professional network on Twitter or LinkedIn - this is an increasingly common way for researchers to share information about their work.
Try using Kudos to find out more about how your work is performing against a range of metrics, and to test which of your efforts is proving to be most effective - so that you can both refine your own efforts, and perhaps share your expertise with others around you.
Think about how you can build impact in at the earliest stages of your research projects, and how you can encourage others around you to be equally impact aware.
Monitor trends and topics (such as "knowledge mobilization") to ensure that you're aware of changes that may make impact more important in the future for funding, hiring and tenure success.
Increase the effort you put into "translating" your work for broader audiences and ask your institution's research office for support in taking the next step with options like partnerships and consultancy.
Use the game's options for comparing your impact "strength" to others at your institution, in your field, or at your career level – this will help you gauge the extent to which you should prioritize continued development of your approach to impact.
Explore the work of specialists like Tamika Heiden to keep updating your knowledge and ambitions around impact.