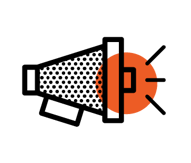 For immediate release, 10 September 2019 – Kudos, the award-winning service for accelerating research impact through strategic communications management, has today announced the launch of Kudos Pro, a ground-breaking new toolkit for research groups, departments, faculties and institutes. Kudos Pro enables researchers to create and manage research communication plans (targeting multiple audiences, within and outside of academia); to share information about their research, showcasing all their research outputs; and to track and report on reach and engagement, throughout the entire lifecycle of the project. It is designed to help researchers broaden engagement, optimize communications spend, reach target audiences more effectively, and maximize potential impact.
The development of Kudos Pro reflects rapid evolution in the research funding environment, with funders now strongly prioritising broader dissemination, engagement and impact. A recent global survey showed that 39% of researchers said their funder requires a dissemination plan as part of their grant application, 38% said their funder required them to reach a wide audience to broaden their impact, and 25% are required to engage stakeholders throughout the project1. Despite this, very little practical support has been available to help researchers meet these requirements: "The focus to date has been on logging and measuring impact," explains Melinda Kenneway, CEO of Kudos. "There have been no tools or services to help researchers plan and optimize that impact. This is the critical gap that Kudos Pro now fills."
Kudos Pro is the result of several years' research and development by Kudos; over 300,000 researchers have registered to use the company's service for managing publication visibility, supported by leading publishers worldwide. Their feedback helped to inspire and shape the concept of Kudos Pro. "Researchers are spending significant time and money on engagement and impact activities," continues David Sommer, Chief Product Officer at Kudos. "They're doing this by themselves, with limited insights into which activities most effectively drive impact. We realised the scale of the gap when 81% told us they would find it useful to have a central toolkit for planning, managing and reporting on dissemination and impact2. Kudos Pro distils our team's expertise in research communications into a toolkit that fills this gap for researchers."
"One of the most exciting aspects of Kudos Pro is the data it is building around which kinds of communications, activities and channels are most effective for engaging and driving impact in different target audiences," adds Charlie Rapple, Chief Customer Officer at Kudos. "This kind of rich new dataset is critical to researchers' ability to take a more evidence-based, effective and proactive approach to creating impact – and it is also critical to institutions' and funders' ability to move beyond legacy mechanisms for evaluating research impact. We're excited that Kudos Pro itself has huge potential for impact in our sector."
Kudos Pro's pre-launch phase has been a great success, with several teams already using the system to create public profiles for their projects, and building Kudos Pro into project workflows and grant applications. Development continues, with feature enhancements over the coming months including communications planning wizard, showcase services and additional audience targeting capabilities.
For more information about Kudos Pro, please visit https://info.growkudos.com/kudos-pro
---
1 "Making research available upstream of publication", 2018 survey of almost 10,000 researchers: https://info.growkudos.com/upstream-dl
2 "Research dissemination and impact – the reality for researchers", 2018 survey of almost 7,000 researchers: https://blog.growkudos.com/research-mobilization/research-dissemination-and-impact-survey-2018
— ENDS —
Contact:
Charlie Rapple
charlie.a.rapple@growkudos.com
+44 1865 872527
About Kudos
Over 300,000 researchers have signed up to use Kudos' services for accelerating and broadening research impact. The company's toolkits help to showcase research to broader audiences, and provide guidance and insight around the channels and activities that are most effective for reaching and engaging target audiences. Kudos has over 100 publisher, institutional, society and corporate customers around the world, and has won a range of awards including the 2015 ALPSP Award for Innovation in Publishing. To find out more about Kudos, visit www.growkudos.com