For immediate release, November 30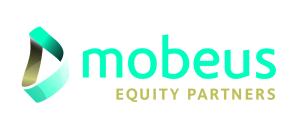 th, 2018 –– Kudos (www.growkudos.com), the award-winning service for maximizing the reach and impact of research, will develop and launch a new communications management system for researchers, after securing £2.2m investment in a round led by Mobeus Equity Partners.
The global research sector is undergoing significant and accelerating change, with mechanisms for evaluation, publication and reward being overhauled to improve efficiencies. With over £150b invested annually in research through universities worldwide, innovation is needed to improve the return on this expenditure; effective communication, throughout the research lifecycle, is central to this.
Launched in 2014, Kudos serves over a quarter of a million researchers, affiliated with over 10,000 universities and other research institutions in 190 countries. Having built a central data set of communications activities and results, the company is uniquely positioned to develop algorithms for maximizing engagement with research and its potential for impact.
Through this investment, Kudos will rapidly expand its service to enable research groups, departments and universities to plan, action and report on their communication activities – across multiple projects, outputs and publications – and understand which are most effective for engaging specific target audiences. Further, the data collected will give funders, publishers and other stakeholders greater insight into the most effective communication mechanisms for improving research impact.
"Research funders are placing ever-growing emphasis on engagement with a wider range of stakeholders, such as policy makers, industry, educators, media and the public," explains Melinda Kenneway, CEO and co-founder of Kudos. "Our new suite of services helps researchers leverage new channels and formats for communicating about their work to optimize its potential for impact, across both academic and non-academic audiences,"
Jane Reoch, who led the deal for Mobeus, says: "Kudos helps academics, governments and grant councils accelerate and track the reach of and engagement with the research they fund. We are very excited about backing such a high-calibre team with first-mover advantage, unique experience and the potential to disrupt the mechanisms by which academic research is communicated and evaluated."
-- ENDS --
Contact: Charlie Rapple, charlie.a.rapple@growkudos.com, +44 1865 872527
About Kudos
Over 250,000 researchers have signed up to use Kudos' platform for managing communications around their research. They explain work in plain language and generate trackable links for online and offline promotion; these enable communications to be directly mapped against performance metrics. Kudos thereby provides researchers, and their publishers and institutions, with a rich understanding of which channels and activities are most effective for broadening reach and impact.
About Mobeus Equity Partners
Mobeus provides growth and buyout capital to UK-based SMEs across all sectors. Mobeus-advised funds have invested £60m in 14 businesses in 2018.