To celebrate passing our milestone of over 250,000
researchers using Kudos to manage their communications, we recently ran a competition,
inviting people to recommend Kudos to fellow researchers and offering a prize of
$1,000 in sponsorship to attend an academic conference of the winner's choice.
So, why did the world's leading researchers from across 54 countries recommend Kudos to their peers?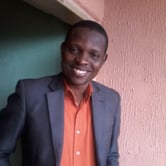 "I was one of the first users of Kudos and admire their holistic approach to enable researchers to share their own perspective and promote their works. To me, the name Kudos is gratifying, It gives kudos to researchers all over the world, celebrating their efforts, which for the most part go unnoticed. "
Dr Chidozie Charles Nnaji, Lecturer,
Civil Engineering & Construction Nigeria growkudos.com/profile/chidozie_nnaji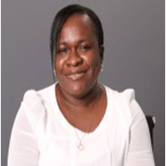 "I received a link to join Kudos following the publication of one of my articles in the African Journal of Aquatic Science (published by Taylor and Francis). It's great for publicising my research to a non technical audience thereby increasing the reach and impact of my research. I was very impressed with the analytics and layman's summary of my research. This is why I recommended Kudos and will continue to recommend to my peers."
Temitope O. Sogbanmu, PhD
Lecturer / Ecotoxicologist, Department of Zoology, University of Lagos Akoka, Lagos, Nigeria growkudos.com/profile/temitope_sogbanmu_1
If you were one of the many researchers who entered the competition or just want to see who made the top 10, take a look at the Kudos Referral Leaderboard.
Meanwhile, back to the big announcement of the competition winner. As with any self-respecting awards ceremony, the suspense builds as the presenter is handed a gold envelope containing the winner's name, the lights dim and the audience
hush in anticipation…
The competition winner, whose recommendation resulted in almost two hundred colleagues registering for Kudos, is (drum roll please) Assistant Professor of Agriculture Sciences (Irrigation and Drainage Eng) Mohammad Albaji from Shahid Chamran University of Ahvaz, Iran.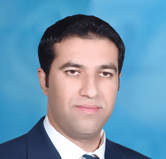 "I have been using Kudos since 2016 to raise the profile of my research on Agricultural Water Management (Deficits Irrigation). It helps me to connect with teams of researchers to reach and engage new audiences worldwide. Kudos makes it easier to share my publications across multiple research and social platforms, and track the performance of communications from a single place. I was absolutely delighted to win this competition. Attending an academic conference will help me to continue to learn from leaders across the world in the field of agricultural water management."
Professor Albaji growkudos.com/profile/mohammad_albaji
We have been so delighted by the response to the recommend Kudos initiative that we have decided to award a second prize, of a $100 voucher, to the entrant whose recommendation led to the second highest number of colleagues registering with Kudos.
This special award goes to business and corporate professional Sunny C. Ezeh, who specialises in earth and planetary sciences.
Sunny is technical head in UD Integrated Petroleum Production Company Limited and is about to complete his Ph.D research in Petroleum geology and sedimentology, in addition to being an independent
researcher.
He has chosen Kudos to share his research findings especially for students who are interested in Petroleum geology and sedimentology.
Not already a Kudos user?
Register now growkudos.com/register
"This is the first time we have run a referral competition and we're absolutely delighted that so many busy researchers took the time to recommend Kudos to their peers."

Charlie Rapple,
Chief Customer Officer and Co-founder


After the success of the first competition, we are likely to be running more! To find out about future competitions and stay up to date with all things Kudos related, subscribe to the Kudos blog.