---
University of Liverpool
ChemTube 3D
Open Educational Resource

Verdict:
"Intuitive and uncomplicated platform that allows us to quickly showcase the world-leading research from across our Faculty"
---
THE PROJECT
ChemTube3D is an Open Educational Resource (OER) that contains interactive 3D chemistry animations and structures, with supporting information, for students studying chemistry at school or university. The project has been supported by the UK Physical Sciences Centre, HEA (National Teaching Fellowship), JISC, Faculty of Science TQEF and EPSRC.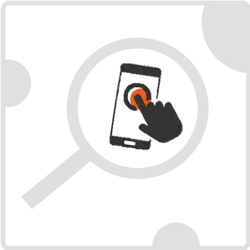 THE TEAM
ChemTube3D was developed by Professor Nick Greeves, Director of Teaching & Learning in the Department of Chemistry at the University of Liverpool, in collaboration with Jonathan Crowe, Editor in Chief at Oxford University Press. Communication around the project has been supported by Alexander Chilton, Communications Manager (Research and Impact) in the University's Faculty of Science and Engineering.
THE GOAL
The team signed up for Kudos Pro to help increase visibility and downloads of the ChemTube3D app.
THE RESULTS
"We built up over 300 views of our project page in the first week after launch, with over 10% then progressing to download our app. This has since grown to almost 900 views of the project profile and associated outputs, from people in over 40 countries."
"We're really pleased with the level of interest in our project that we've been able to build via Kudos Pro – it has been even better than we expected!"
FAVOURITE FEATURES
"I love how Kudos Pro breaks down the results we are achieving and shows which of our communications efforts have been most effective. For example, we've learned that we get many more people responding to our postings on LinkedIn than those onTwitter, and we can even see which of the pages and groups we post to generate most click-throughs. We posted one message to two different groups, both with about25,000 members, and were able to see that about 200 members of one group clicked through for more information – while no-one at all from the other group did so. That kind of insight really helps to shape our future communications plans, and enables us to save time by focusing only on those efforts that actually work."
"Seeing which activities generate more interest enables us to save time by focusing only on those efforts that actually work"
MAXIMUM VISIBILITY, MINIMUM EFFORT
"Our communications activities revolved around the Kudos Pro profile page for ChemTube3D. It was so quick and easy to create this page – a simple online process guides you through the information you need to include, and helps you add images and links. It was also easy – just one click, in fact – to have our project included in the Kudos Research Showcase. This has helped to increase the visibility of our project and brought in other visitors beyond those we've reached through our own communications activities."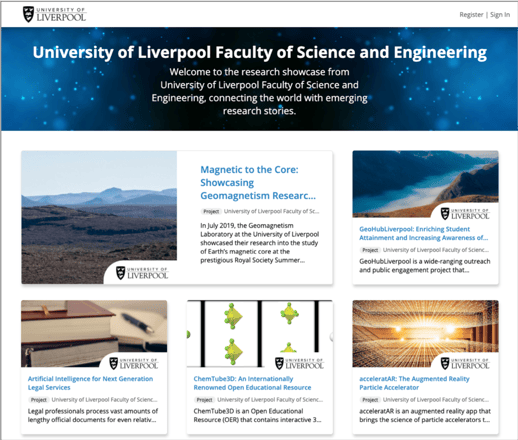 THE VERDICT
"Kudos Pro is an intuitive and uncomplicated communications and engagement platform that allows us to quickly create project pages to showcase the world-leading research from across our Faculty. By sharing pages with trackable links using the easy to use Kudos Pro tools, we're able to gain clear visibility of engagement with our research and impact communications content from across a variety of digital channels."