---
Professor Prokar Dasgupta
Professor and Chair of Urology
• King's College London
• Guy's Hospital
• King's Health Partners
UK

Verdict:
Easy
Well integrated
Quick
Effective
Fantastic!
---
THE RESEARCH
Professor Dasgupta, with colleagues at King's College London and the National Hospital for Neurology, Queen Square identified a major cause of overactive bladder syndrome, and pioneered a new surgical technique. His research has significantly improved treatment options and quality of life for patients around the world.
THE GOAL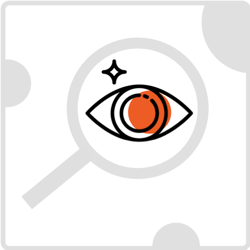 Professor Dasgupta and his team chose Kudos Pro to help them increase online visibility of their work. Their goal is to raise the profile of the team, and to improve awareness and uptake of government guidelines recommending use of the Dasgupta technique. The team are using Kudos Pro to help them evaluate different communication channels, such as social media. Their efforts to build the team's profile will also help support the process of raising research funding.
FAVOURITE FEATURES
Trackable links for consistent evaluation of communications across all channels
Multiple metrics in one place
Single entry point for publications, policy guidelines, media coverage and more
Briefings for different target audiences
Ability for administrative team to help manage communications
Flexibility in relation to acknowledging different organizational partners
"I was particularly impressed with the simple but extremely thorough four main tabs and the way that the public page presented the information in such a visual and accessible way."
Tom Keil, Senior Major Gifts Fundraiser, King's Health Partners
THE VERDICT
"Kudos Pro is a fantastic, simple tool for helping to broaden awareness and application of pioneering research. Even award-winning research, such as that which supported the development of the Dasgupta technique, needs continual communication to ensure that its uptake and impact continues to grow. Kudos Pro is an efficient and effective way for us to plan, manage and measure that activity. The project profile and showcase help us to summarize our pioneering work and evidence the international adoption and impact of our technique – this helps to strengthen the case for further policy and clinical change. We were impressed at how easy it is to register, how well integrated Kudos is with other services such as ORCID and the DOI, how quick it was to set up our project profile, and how soon we began to see results."
THE NEXT STEPS
"We're now starting to bring on board a wider range of colleagues, so we can surface their perspectives, and collaborate more systematically with them in communicating the research and its recommendations."