Our campaign #mobilizeresearch comes to an end in less than 6 weeks. However, the importance of sharing published work will remain the same. Our recent interview with Chemistry researcher and Kudos user Dr Antony Williams, highlights not only how Kudos can help authors continue to mobilize their research, but also how vital it is when reaching a wider audience and increasing impact!

How did you discover Kudos?
Prior to joining the EPA I worked at the Royal Society of Chemistry. As part of a developinginterest in social media regarding chemical data and scientific publications, I was interested in tracking platforms and the developing area of "alternative metrics". I watched the development of the ORCiD identifier with interest and then how Altmetric, Impact Story and Plum Analytics were starting to aggregate and integrate data regarding publications and their mentions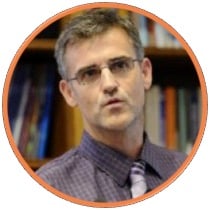 through social network systems such as Twitter. I was giving a lot of talks in this area at conferences and universities, specifically regarding how students could develop a profile online. During this time a colleague mentioned a new platform, Kudos, and suggested I check it out. That evening, I registered and started claiming and enhancing articles.
I ran experiments to see whether the platform could help drive new traffic and "wake up" articles from a couple of decades ago, along with various other activities.
Can you describe Kudos to other authors and academics who might not know about it?
Since the language associated with a particular scientific publication may be very specific to the domain of science for which the publication is written, Kudos allows you to describe the publication in more general terms for a broader audience, as well as allowing the author to describe "why it's important" and add a personal "author perspective" to the publication. While I think this is useful, what I believe is more important is that as an author I can "add resources" to a claimed article with other information of interest. This could be my presentations given at conferences, videos about the work or maybe blog posts I (or others) have written about a publication. An example of this is for the "Dispensing Processes" article that had a lot of commentary in the blogosphere.
It could be pointers to additional data associated with the original article (think errata or simply expanded datasets available on other platforms). I coined the term "forward citations" regarding the fact that I can point to other "derivative" or "related articles" that follow the original publication. A perfect example of this is the Olympicene article that has a lot of related publications about this novel chemical, none of them written by us as authors, but likely of interest readers of the original article.
I personally find this enrichment of articles the most useful part of the platform as I can keep connecting information with time.
Kudos is also useful as an "amplification platform" allowing me to push information out my claimed articles across social networking platforms (Twitter, Facebook and LinkedIn). This can trigger fresh interest from my followers on these platforms and ultimately drive Altmetrics up for the article.
What was your experience of using Kudos in terms of navigability, functionality and results?
I have always found Kudos easy to use and navigate. From my first visit, I have been pleased with how easy the site is to use. One aspect I would hope for improvement in, would be the searching based on my name, which I think needs to be improved. Searching can provide a lot of hits with the names "Antony" and "Williams" split in the search. You can imagine how many articles with "Williams" I have to search through!
Editor's note: Kudos is now integrated with ORCID to make it quicker and easier for researchers to find themselves and their works in our system!
Our recent campaign to 'Mobilize Research' focuses on encouraging researchers to reach wider audiences by sharing their work online. Why do you think that it is important for researchers to publicize their work?
I am absolutely convinced that it is important for researchers to publicize their work.
A scientist can put hundreds if not thousands of hours into a research project simply gathering and analyzing data. Add to that the tens of hours associated with writing an article and surviving the peer review and publishing process. To assume that a publisher will be able to inform the most appropriate audience, and reach follower networks of the article authorship, when the article is released does not seem appropriate. The author(s) of the article should at least put a small amount of effort into sharing the article via the various sites for which they have profiles. Take advantage of the network effects of ORCiD, Twitter, LinkedIn, Facebook etc to push information out about the article and, I would suggest, include a Kudos account in the activities. It has certainly worked for me.
In August, we launched our first campaign (#mobilizeresearch) to encourage people to explore the positive effects of communicating about research online, especially when trying to increase readership among a broader audience. The campaign so far has been a great success, with many more researchers talking about their work online and benefiting from more readers as a result. Remember, for every share and use of the campaign hashtag (#mobilizeresearch) we will donate a penny to Open Knowledge International. Find out more about this campaign here.