We are delighted to share another author interview. We're continuing to highlight the importance of our #mobilizeresearch campaign, and are excited that some of our most active users are also willing to get involved with spreading this positive message.
Our latest author interview is with Dr Sara Rovira-Esteva, who specializes in Language and Linguistics. As a keen user of the Kudos toolkit to explain and share her published work, Dr Rovira-Esteva has achieved great results across the board.
How did you discover Kudos?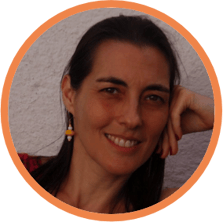 I discovered Kudos through Twitter – most likely, from existing Kudos users sharing their work on the platform.
Can you describe Kudos to other authors and academics who might not know about it?
Kudos is a platform that guides scholars through the process of improving the visibility of their research outputs, as well as tracking the interest their contributions have received in social media, mass media, etc.
What was your experience of using Kudos in terms of navigability, functionality and results?
My experience is very positive. I find the Kudos toolkit to be user-friendly and intuitive.
Our recent campaign to 'Mobilize Research' focuses on encouraging researchers to reach wider audiences by sharing their work online. Why do you think that it is important for researchers to publicize their work?
Researchers are mainly paid by public funds and I believe it is our responsibility to somehow return to society what society invests on us.
The problem is that there is often a lack of communication between universities and society. One way of showing our contribution to society is sharing and making visible our academic achievements by making them accessible to the general public.
In August, we launched our first campaign (#mobilizeresearch) to encourage people to explore the positive effects of communicating about research online, especially when trying to increase readership among a broader audience. The campaign so far has been a great success, with many more researchers talking about their work online and benefiting from more readers as a result. Remember, for every share and use of the campaign hashtag (#mobilizeresearch) we will donate a penny to Open Knowledge International. Find out more about this campaign here.